Wistful Thinking #003 – Hey Arnold! (1994-2004)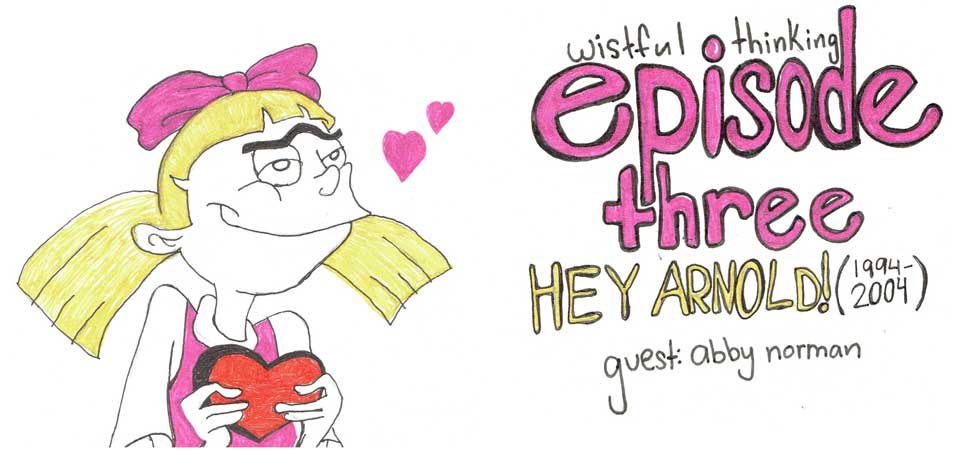 Cara and Jordan talk to writer Abby Norman about Hey Arnold!, including classic episodes like Stoop Kid, Pigeon Man, and Helga on the Couch.
Listen, subscribe, and rate us now on iTunes, Google Play, and Stitcher!
Like the Wistful Thinking and CageClub Podcast Network pages on Facebook, and follow Wistful Thinking and the CageClub Podcast Network on Twitter.